JOURNALIST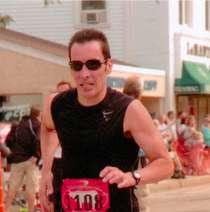 I'm a long-time contributing writer to Newsday, The New York Times, Runner's World and Smithsonian. I also contribute to Certified, the publication for fitness professionals certified by the American Council on Exercise.
My eclectic beats include fitness, health, active sports, history, retirement, museums and fine arts, as well as philanthropy and volunteerism, small business and automotive. Across all these topics, my specialty has been the human interest story—a niche that led me to memoir writing.
Over the course of my career as a freelance journalist, my work has appeared in numerous magazines, some of them still vibrant titles, others sadly vanished in the digital age. I'm still proud to have sold to such fine publications as, the Boston Globe Sunday Magazine, Entertainment Weekly, Family Circle, Fitness, Men's Fitness, Men's Health, Playboy, Reader's Digest, Running Times, Sports Illustrated for Kids and Sport, as well as American Heritage.com, Columbia Journalism Review.com, the outstanding Acela Express magazine Arrive and the equally outstanding Boston Marathon Magazine, which doubles as the official program of that venerable race.
---
Read my recent work online:
---
And here are links to some of my work for Smithsonian:

Did A Nazi Submarine Attack A Chemical Plant in North Carolina? (August, 2017)
When Nova Scotia Almost Joined the American Revolution (June, 2017)
The Plymouth Hero You Should Really Be Thankful for This Thanksgiving (November 2016)